The Journey to Green Certification 
ArmaKleen's introduction of Bio24 as an environmentally-responsible parts-washing (PW) solution is a game-changer for the industry, thanks to its dual certification as a USDA Certified Biobased and Green Seal™ certified product. But what do these labels actually mean?
Dual Certification
In 2002, the United States Department of Agriculture (USDA) established the definition of "biobased" as a product composed, wholly or in significant part, of biological products, renewable domestic agricultural materials or forestry materials. Through its BioPreferred program, the department encourages the development and use of biobased products as a way of utilizing renewable agricultural resources and reducing adverse impacts to health and the environment. 
The USDA Certified Biobased label on every container of Bio24 indicates not only that the product contains biobased content, but also that the percentage of biobased content meets or exceeds established requirements for its category. The label also signifies the demonstration of innovative approaches for one or more various aspects of the product, such as raw material sourcing, manufacturing and application.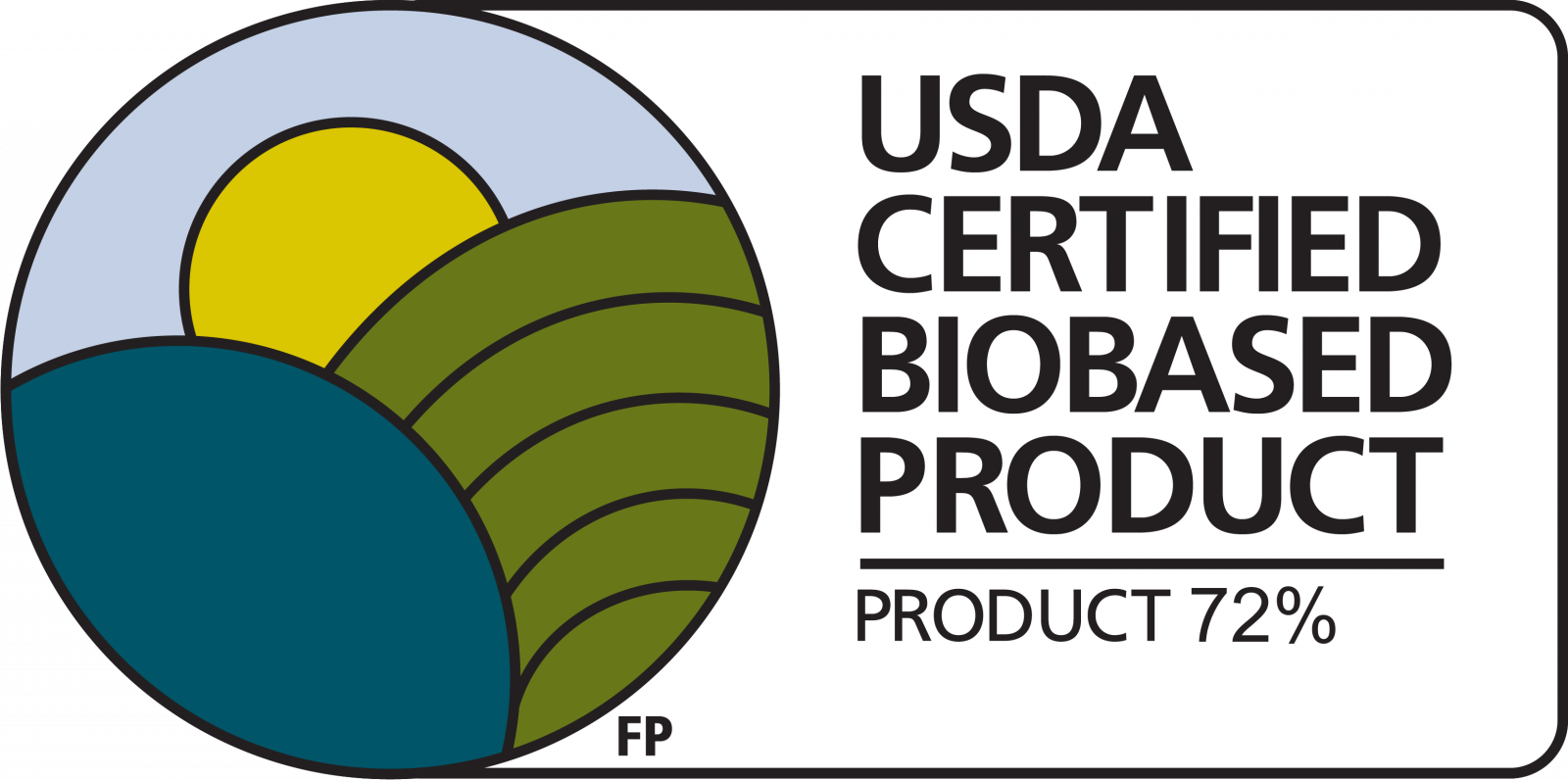 The USDA established the definition of biobased as a product composed, wholly or in significant part, of biological products, renewable domestic agricultural materials or forestry materials. Source: USDA
In the case of parts washer solutions, the minimum biobased content percentage is 65 percent; with its 72 percent ratio of biobased carbon to total organic carbon in the product, Bio24 exceeds this requirement. 
Green Seal™, a nonprofit organization that issues sustainability standards based on lifecycle research, offers certification to products only after a rigorous evaluation that takes into account both environmental excellence and superior cleaning performance. Bio24 is certified for compliance with Green Seal's GS-34 standard. This requires cleaning and degreasing agents to be non-toxic, non-ignitable and non-corrosive to the skin and eyes; prohibits the inclusion of harmful chemicals, including carcinogens, reproductive toxins and ozone-depleting substances; and limits various measures of environmental toxicity, including volatile organic compound (VOC) content.
The journey to achieving Green Seal certification is an arduous one that does not end once the label goes on the product — continual audits are required to ensure the maintenance of manufacturing practices and quality standards. 

This product meets Green Seal™ Standard GS-34 based on effective performance and protective limits on: VOCs, ozone depleting chemicals, and human & environmental toxicity. GreenSeal.org
What It All Means
The achievement of Green Seal certification in addition to the USDA Certified Biobased label sets Bio24 apart as an industry leader in compliant product innovation. But the labels mean more than that alone. Simply put, ArmaKleen has a parts-cleaning product that aligns with green initiatives. The desire to go green — both from an economic and an environmentally-responsible standpoint — is present in a wide range of industries, including automotive, chemical and industrial manufacturing, construction, marine and more. 
The U.S. government has already qualified Bio24 as part of its mandatory purchasing requirements for federal agencies and contractors. Companies following that model not only enhance their green profile and sustainability status, but also contribute to a safer, healthier, better world.