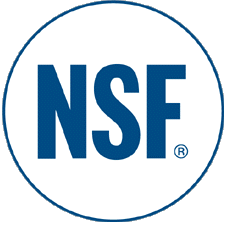 One of the most critical elements, and challenges, for the food and beverage industry is creating and maintaining a clean, safe, and sanitary environment for producing consumable products. According to the U.S. Centers for Disease Control and Prevention, 48 million people in the U.S. contract a foodborne illness each year. While there are a variety of factors involved in this, failing to properly sanitize food processing facilities and equipment can be a leading contributor to this issue. Businesses must ensure that they are using safe, effective, and compliant cleaners in their sanitation processes to reduce and eliminate the risk of producing unsafe products for consumers and retailers.
Early on, the U.S. Department of Agriculture (USDA) helped food processors by creating the nonfood compound registration program for certifying cleaners to meet the stringent requirements necessary for the food and beverage industry, but in 1998 they discontinued their program. 
Industry steps in – The National Sanitation Foundation
As a result, the National Sanitation Foundation (NSF), created in 1944, stepped in to take over the nonfood compound registration program in 1999. Like its governmental predecessor, the NSF offers a variety of certifications used to classify cleaning agents, designated for food contact surfaces.  The NSF has become the global leader in food safety product certification and is recognized by the U.S. Food and Drug Administration (FDA), the U.S. Environmental Protection Agency (EPA), and the USDA.
What is the process for earning a certification?
The NSF conducts an initial review of the cleaner's manufacturing process and determines whether the cleaner itself meets the specific standards for safety, quality, sustainability, or performance. The review includes product testing, material analyses, plant inspections and audits, and toxicology assessments. Once approved, the cleaner or product is registered in an online document called the NSF White Book for manufacturer's, processors, inspectors and customers to reference. Additionally, the product and manufacturing site(s) are subject to ongoing reviews and inspections to ensure it continues to meet the requirements for certification. Products that earn NSF certification can then carry the NSF mark and be described as "NSF certified" or "NSF registered."
What Does It Mean To Be NSF Certified?
When a company chooses an NSF certified product, they can be confident that they are using a safe, effective cleaner that is compliant with food safety regulations. Using NSF registered products can also assist food and beverage processors meet their Global Food Safety Initiative (GFSI) certification requirements. Organizations that utilize NSF-certified industrial cleaners know that the products they use are held to the highest quality and acceptability standards in the industry.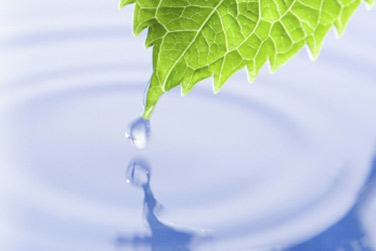 Many ArmaKleen cleaners are NSF Certified
ArmaKleen offers a complete array of NSF certified cleaners to help create a one-stop destination for responsible food industry users who want to provide not only a safe working environment for employees, but also the safest possible products for consumers. ArmaKleen currently has four cleaners available that are A1 certified as general-purpose cleaners and one is registered as an A3 cleaner, which is suitable for use as an acid cleaner. Thus, we have several cleaners available to work in any industrial food processing application.

ArmaKleen's Cleaners are for Industrial Use
ArmaKleen cleaners are designed to be used in commercial industrial plants with specialized industrial parts washers. There are five main types of machines used in industrial cleaning in large-scale food service operations:
Manual (brush head fed cleaner by a pump)
Agitated Immersion Tanks
Spray Under Immersion
Ultrasonic Washers
Spray Washers
It is important to note that NSF certified cleaners are not considered safe for human consumption, so a major part of the certification process dictates that after the cleaner is used, all food contact surfaces must be rinsed with fresh water before it is considered safe to prepare food on that surface.
Consider Using a Service Provider
In addition to choosing an appropriate certified cleaner for your process, it's also important to consider partnering with an environmental service provider like Safety-Kleen to support you with finding the right cleaner, assisting with optimizing your processes, and providing any waste services you might need. Safety-Kleen service technicians will visit your plant and service your parts washer(s) by providing fresh, clean NSF certified cleaners, remove and responsibly dispose of any wastewater created from the process, and provide training for industrial food service technicians on how to best rinse food contact surfaces after the cleaning cycle is completed.  For more information regarding the various environmental services available through Safety-Kleen, please visit Safety-Kleen.com
To find ArmaKleen products and their NSF certification numbers, please visit the NSF website and search the NSF White Book or visit the ArmaKleen website at ArmaKleen.com