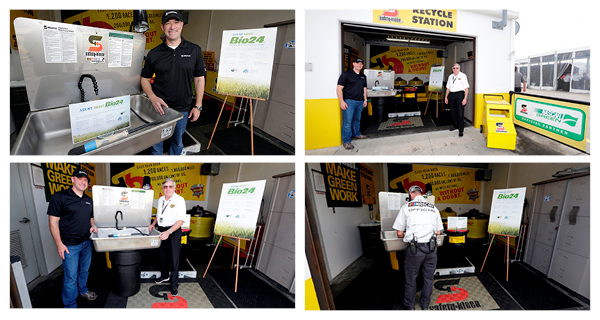 Safety-Kleen uses new bio-based cleaner to aid NASCAR Green effort
Bio24™ Aqueous Solution to be introduced at race tracks in 10th year of NASCAR Green partnership
DAYTONA, Fla. – Ten years after helping to establish the NASCAR Green initiative, Safety-Kleen will once again assist NASCAR in becoming even greener with the launch of Bio24 – a bio-based aqueous parts washing solution. 
Around NASCAR tracks this year, crews and Safety-Kleen parts washer stations using Bio24 cleaner and degreaser will offer an added level of sustainability to the sport. The new solvent brings all the advantages of aqueous cleaning along with the environmental benefits of being a bio-based product. 
"Bio24 is tough on grime and environmentally responsible," said Safety-Kleen Vice President Leigh Harrington. "As a founding partner of NASCAR Green, we know those are two features NASCAR stands behind."
Bio24 is a product of The ArmaKleen Company™ – the joint venture between Church & Dwight, makers of Arm & Hammer® branded products, and Safety-Kleen. Formulated from ingredients like corn, soy and seaweed, Bio24 is competitively priced and as effective as or better than any other non-renewable solvent. It's designed to work in manual, immersion, ultrasonic and spray washing equipment to remove typical soils such as grease, oils, dirt and other soils from steel, copper, aluminum and other polymeric surfaces.
"Safety-Kleen invented the parts washer 50 years ago and has been the top innovator in aqueous and cleaning technology ever since," said Harrington. "We see Bio24 as the next evolution for our customers and for a greener planet." 
With an eye toward taking a holistic approach across its wide-ranging effort to reduce impact on the environment, NASCAR Green launched in 2008. Fans can visit nascar.com/green for more information on the program. 
Along with maintaining Race Track Environmental Services at NASCAR events around the country in which crews can use parts washers and dispose of waste oil, Safety-Kleen for the last decade has provided oil recycling and re-refining services each weekend during the race season – ensuring all solvents, oil, lubricants and other fluids are properly collected and recycled into useable products. 
USDA Certified for bio-based content, Bio24 also earned Green Seal® certification by satisfying stringent criteria limiting volatile organic compounds, ozone depleting chemicals and toxic materials. The product will be on display in Safety-Kleen parts washers and at the Safety-Kleen booth during Daytona Speedweeks.
Cutline: Alex Hilley, general manager at Safety-Kleen's Sanford, Fla., branch, introduces Bio24 to race fans, crews and NASCAR officials from the Safety-Kleen Recycle Center during Daytona Speedweeks. 
***
About Safety-Kleen
Safety-Kleen is a leading North American used oil recycling and re-refining, parts cleaning and environmental solutions company, serving more than 200,000 customer locations in the United States, Canada and Puerto Rico. Safety-Kleen provides a broad set of environmentally responsible products and services that keep North American businesses in balance with the environment. Safety-Kleen is a wholly owned subsidiary of Clean Harbors, North America's leading provider of environmental, energy and industrial services. For more information about the company, please visit
www.safety-kleen.com. 
Contact
Leigh Harrington
Safety-Kleen Vice President 
972-265-2585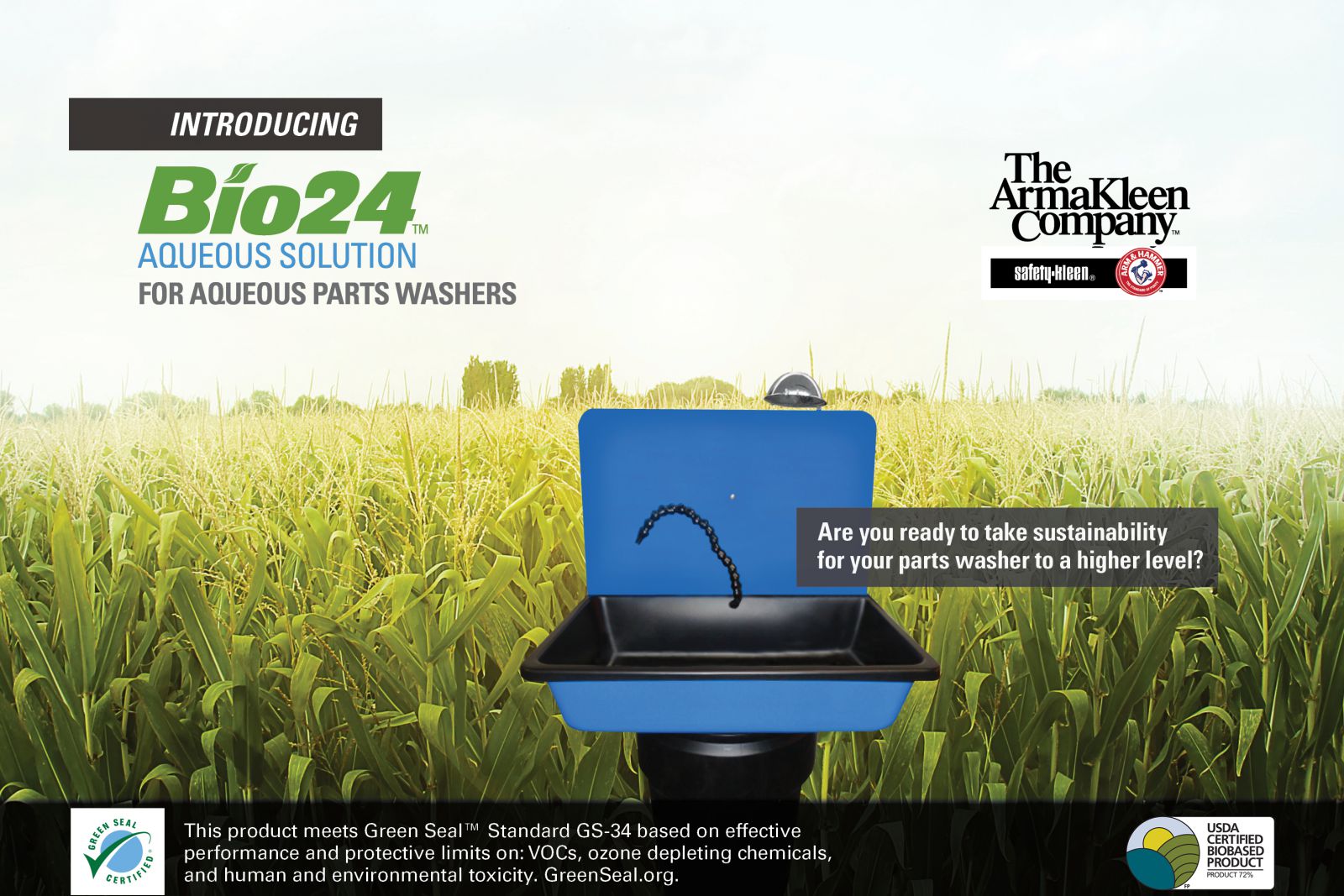 General Description
ArmaKleen™ Bio 24 is a bio based, super concentrated, water based industrial parts washing cleaner/degreaser designed to be used in the automotive, industrial, military and government cleaning applications.  Bio 24 is formulated to work in manual, immersion, spray under immersion, ultrasonic and spray washing equipment to remove soils such as grease, lubricating oils, dirt and other soils from steel, copper, aluminum and other polymeric surfaces.
ArmaKleen Bio 24 is USDA certified as a Bio Preferred product and contains 72% sustainable bio carbon containing ingredients (surfactants and additives) that are derived from plants and other renewable agricultural, marine or forestry materials.
ArmaKleen Bio 24 complies with the Green Seal™ GS-34 Standard for Cleaning and Degreasing Agents.
ArmaKleen Bio 24's super-concentrated formula allows this product to be diluted with water at recommended concentrations ranging from 5% to 10% solutions.  At a 10% dilution ratio, Bio 24 has a VOC content of about 12g/L which complies with the 25g/L SCAQMD VOC air regulations.  The ingredients of ArmaKleen Bio 24 are also biodegradable. 
| | |
| --- | --- |
| Features | Benefits |
| Bio based Sustainable low pH Aqueous Cleaner | Bio 24 is derived from renewable sources, non-corrosive to skin, biodegradable and contains 72% bio-carbon content |
| Versatile | Can be used in manual, spray, immersion and ultrasonic applications |
| Super Concentrated | 10% concentration recommended; however it can be effective at lower concentrations if the application warrants it. |
| Low Foaming | Will not foam in spray applications as low as 110°F |
| Multi-metal Safe | Can simultaneously clean steel, aluminum, copper and brass.  Does not tarnish or dull cast aluminum parts |
| Cleaner/Rust Preventative | Cleans metals and provides short term indoor rust protection |
| Non flammable | Improves employee safety and eliminates fire hazards |
| Low VOCs | Meets SCAQMD Air Quality standards for VOC emissions at 30% concentration and lower as per 40CFR Part 51.100(s) |
| No phosphates or nitrites | Safer for workers and the environment |
Compliance Information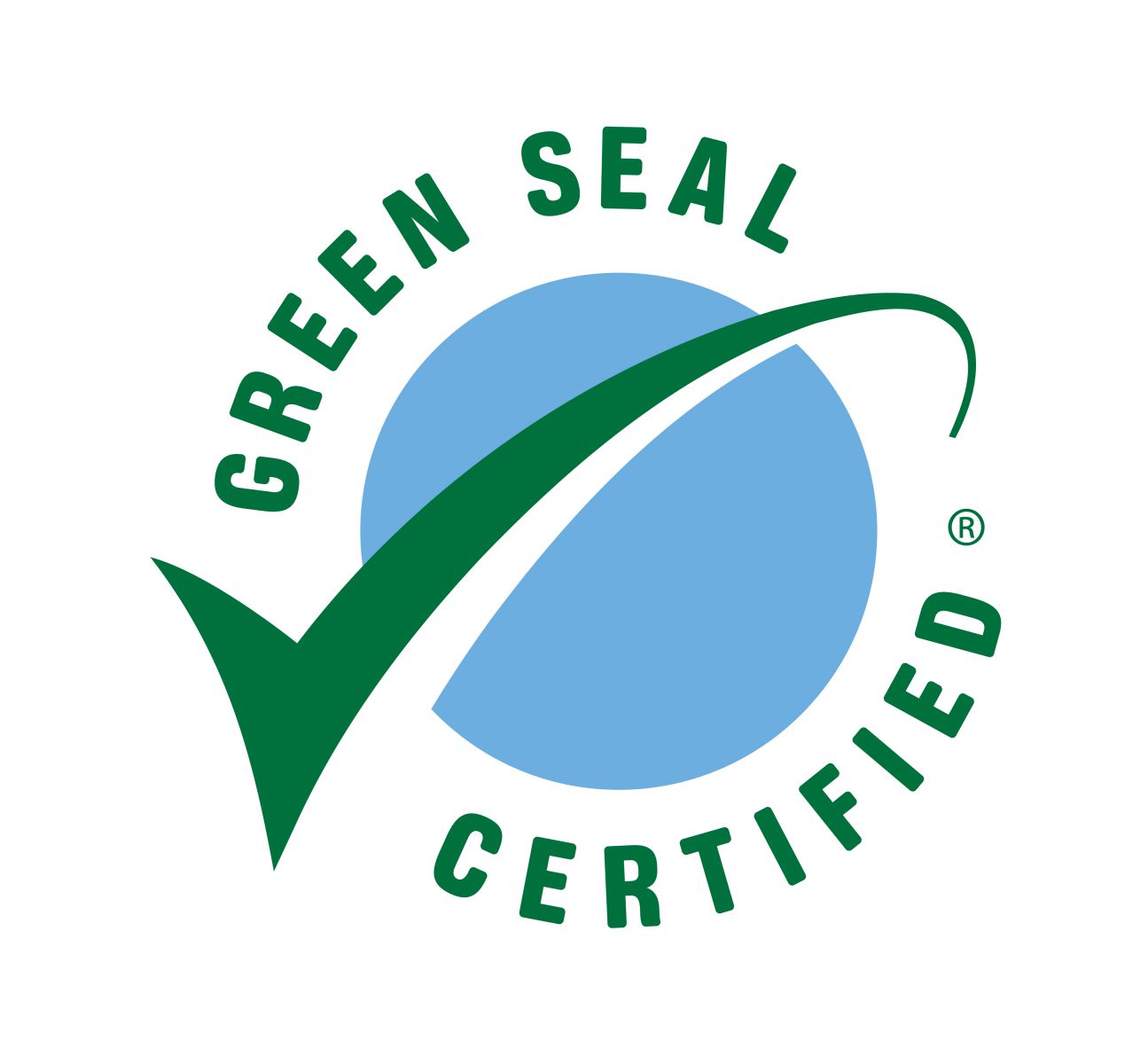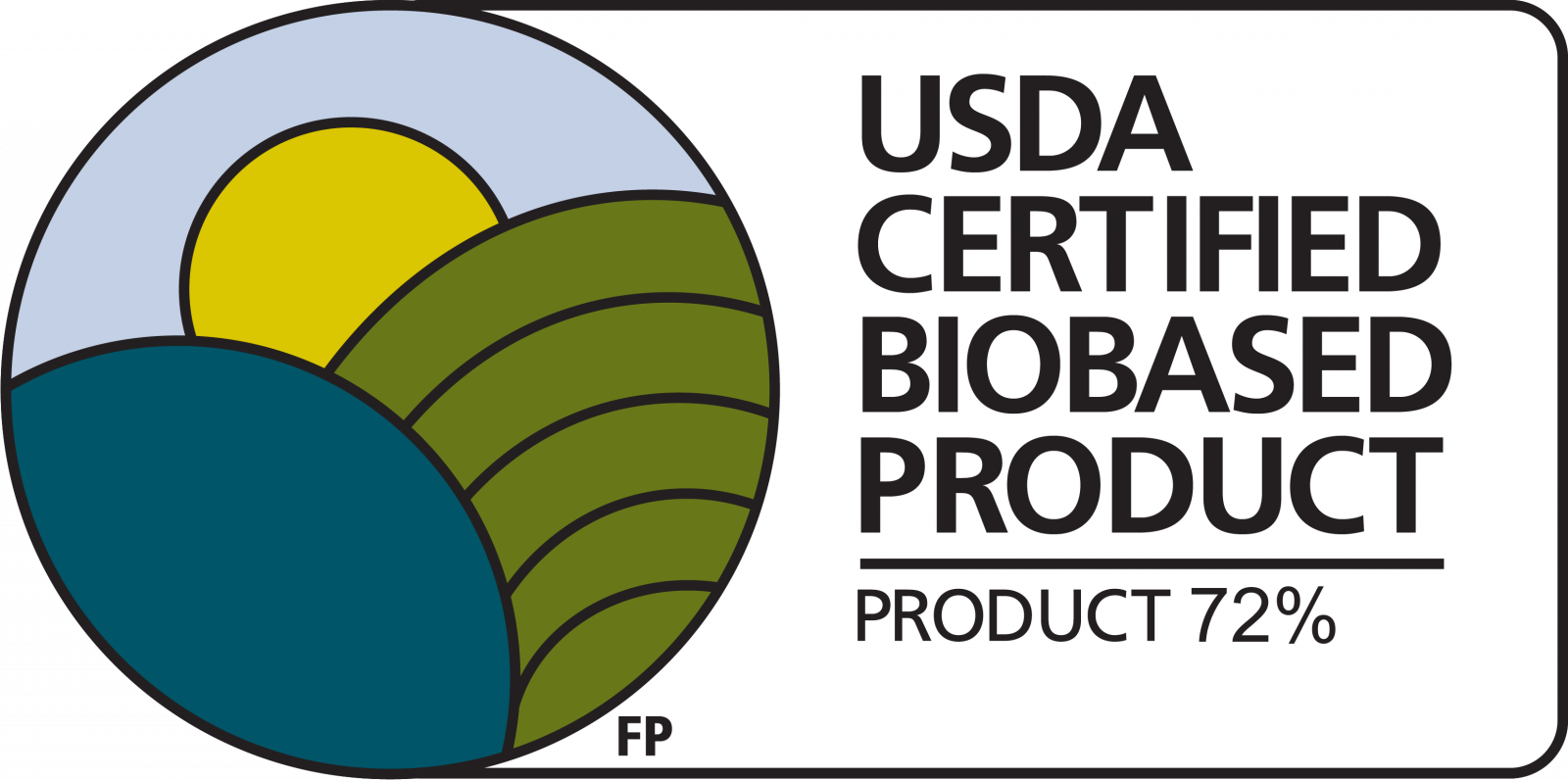 This product meets Green Seal™ Standard GS-34 based on effective performance and protective limits on: VOCs, ozone depleting chemicals, and human & environmental toxicity. GreenSeal.org.